Here's a little LinkedIn tip for you:
People can view your profile in "anonymous" mode if they choose to so you will not see they looked, BUT… there's a hack 🙂
Under "who's viewed your profile", middle tab… you can actually see some names of companies (and if you're a premium member you can see all of them). Even if your "cyber stalkers" (creepy, we know…) chose to remain anonymous, you can still see they looked at your profile because their company name will appear.
This is what it looks like: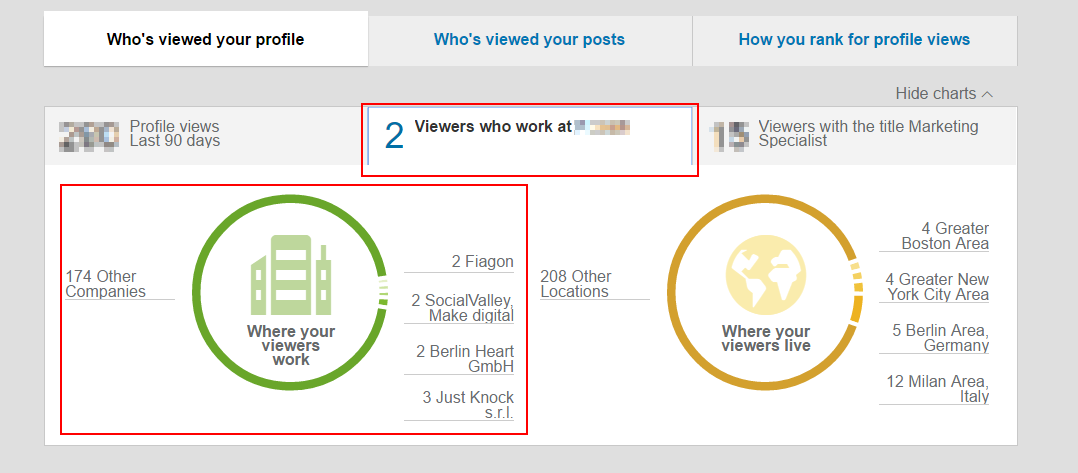 To view a profile in anonymous mode you need to go to your privacy settings and select "Profile Viewing Options".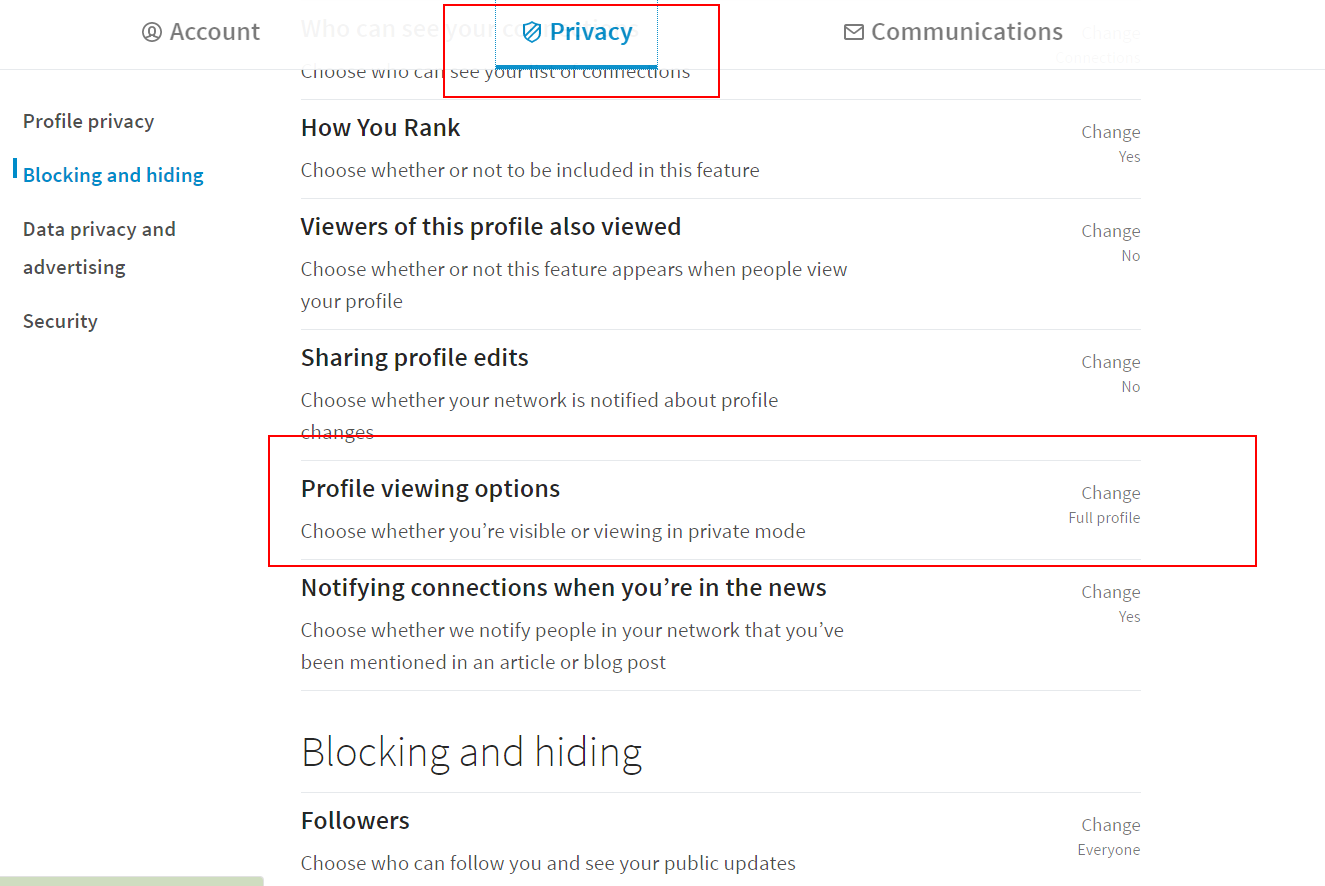 If you set it to the completely private mode (third option) your own history of who viewed your profile will be deleted and you will not be able to see who viewed your profile also at that time. So use that option at your own discretion but keep in mind the cost of "spying" on your colleagues 🙂
We always advocate for transparency – your LinkedIn Profile is one of your most powerful assets, when completed correctly and when used correctly. You should have nothing to hide 🙂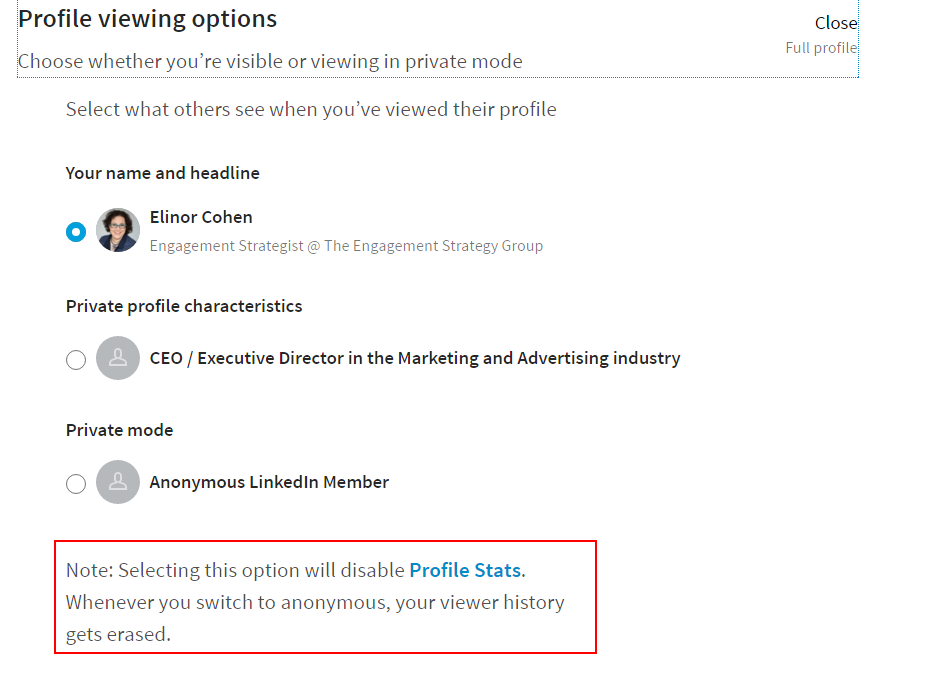 We wish you happy and fruitful networking!!!
Want to use us as your sounding board?
Drop us a line to let us know you're interested!